Medicare
Whether you sell Medicare Supplement or Medicare Advantage plans we have a program to target the right prospects with the right message. Our Dual Eligible programs produce an average return rate of 2-3%.
Turning 65
Individual prospect appointments or group meetings, whatever you prefer we have the program. Our T65 mail programs average a 2% return and we have mastered the formula to keep your pipeline full for months.
Our T65 seminar has become our most popular program and we can help you fill a room of prospects that need to make a very important decision on their 65th birthday.
Medicare Savings Program/Extra Help
Target prospects that may qualify for extra help. This win/win program allows you to provide assistance to prospects while adding clients that you can sell additional products to in the future. The campaigns for this program will produce the highest return rates in the industry.
Final Expense
That $255 Government Death Benefit is nowhere near enough to cover the average cost of a funeral . We have the program to put you in front of the right prospects to introduce your Final Expense products and provide them peace of mind.
Mortgage Protection
This program is about getting to the door first so our weekly mailings to fresh mortgage closings is key to your success. Our mortgage protection program is also a great way to introduce other financial products you have in your sales bag. We also have a Retro Mortgage program to circle back and hit prospects with older mortgages that are now serious about protecting their home.
Estate Planning/Annuity
Cover a wide range of topics or focus on the benefits of an annuity, your choice, we have the program. This program is designed to reach prospects with the income level and assets needed to introduce your products and make a sale.
Multilingual Options
We have pieces in Spanish for all programs to help you target your key prospects. Our Spanish pieces have return rates over 3%!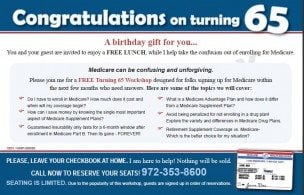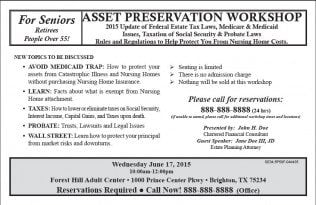 Let us Help you Grow your Business