Our Philosophy
Our philosophy has remained the same for 25 years: agents need to meet prospects in the most efficient and cost effective manner possible. We focus on creating opportunities for you to sell your products and meet your goals.
Our number one goal, when opening ARM over 25 years ago, was to help agents grow their business and be successful. We found our niche in the market by partnering with people just like you and tailoring our campaigns to fit your business needs. Beginning to end we handle everything, so you can focus on what you do best, selling!
We've worked hard over the years to develop a system from start to finish that is not only easy to use, but straightforward and effective.
In addition to great prices and proven programs, we offer expert account management and guidance that will help you achieve the results you need to reach your goals.
We pride ourselves in being at the forefront of technology. We want leads in your hands as fast as humanly possible. By way of a state-of-the-art proprietary dashboard, we added other services directly related to core business needs that proves we are reinventing the way direct mail functions.
Efficiency and convenience are paramount as we provide you with a turn-key service. You can see more customers in less time as you grow your book of business. We look forward to working with you!
Tom Hennessy
CEO
Our Value
ARM proudly boasts the most competitive prices in our industry! By owning our own production facility and carefully managing operation costs, we're able to pass that value on to our clients. Excellent per thousand pricing combined with high pull percentages provide our agents with an attractive cost per lead.
Our Expertise
To compliment our value, we have over 23 years of experience in the senior marketing industry. Our account managers will help develop a marketing plan to reach your goals!
+ High-pulling pieces.
+ Targeted mailings.
+ Fresh data with each order​.
+ If you have your own CRM we have the ability to integrate so the leads are pumped directly to your system.
Our Technology
Today's agents not only need leads, they need leads delivered in a manner that helps them stay organized and make the most out of every opportunity! Our Lead Dashboard provides a streamlined lead delivery system along with a CRM for agents.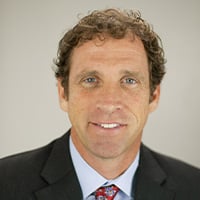 Tina Hennessy
Founder, and President
Joe Lombardo
General Manager
Let us Help you Grow your Business